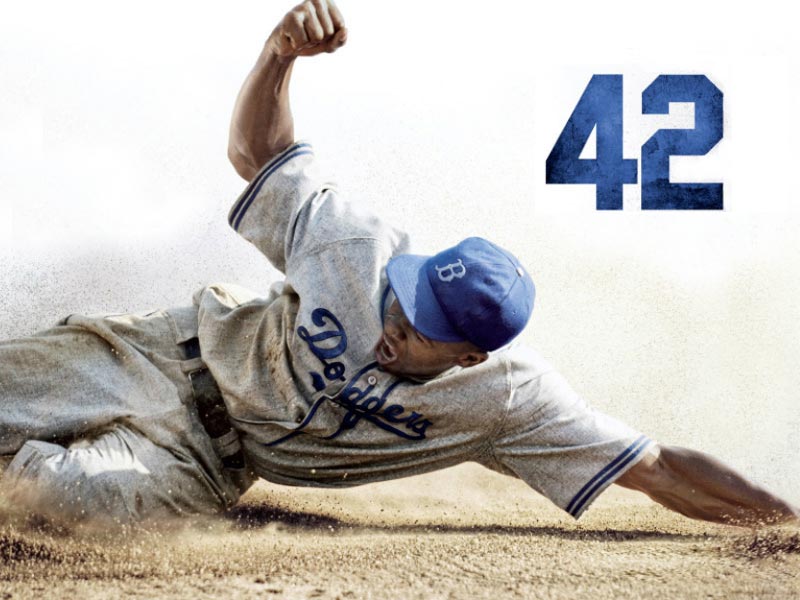 For those of you who don't know, I like to critique films. I made this critique a bit ago and decided to post it here on a movie that just premiered recently.
[spoiler=Trailer]
[/spoiler] [spoiler=My Review]
5/5 Stars

An inspirational film with a heartfelt touch that will enthrall many people of all ages.


Brian Helgeland creates one of the best sports movie's I have seen in
years. The acting on the cast is extremely professional and focused
with Chadwick Boseman doing an excellent job playing the young and
rambunctious Jackie Robinson. The scenery and historical accuracy are
debatable but nevertheless the atmosphere remains consistent and the
scenes have fine pacing.

One of the best performances by far
was from Harrison Ford who played the rowdy and tough natured Branch
Rickey. Harrison gave his character a fine personality and even applied
old speech impediments which made his character even more authentic. I
would even go as far as to say that Harrison could be a lead contender
for the Academy Award for Best Supporting Character. Let's hope he does
because he deserves it.

The plot is filled with rich intensity
and suspense. I remember watching a baseball game happening in the movie
and, after seeing Robinson hit home, I clapped with joy as I completely
forgot I was watching a movie. This of course, caused a lot of people
to stare at me but I digress. The movie is so immersive and and engaging
that you almost feel as if you are there in 1946 watching history
before your very eyes!

This movie was amazing! Props to the entire cast and I am so glad this movie made the box-office it deserves.[/spoiler]
So MCM, what do yu guys think of this film? Good? Bad? Indifferent?