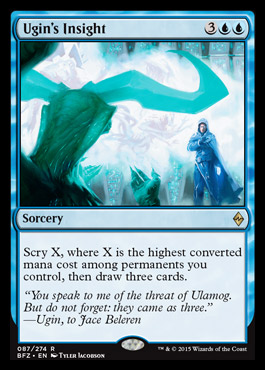 Ugin's Insight
3UU
Sorcery
Scry X, where X is the highest CMC among permanents you control, then draw 3.
You might be inclined to compare it with Rush of Knowledge or Interpret the Signs.
Rush of Knowledge loses value if you don't have any high-CMC permanents.
Interpret the Signs is prone to whiffing if you have terrible luck with lands.