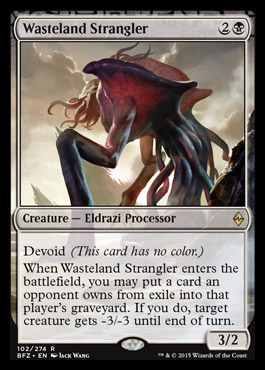 Wasteland Strangler
2B
Creature - Eldrazi Processor
Devoid (This card has no color.)
When Wasteland Strangler enters the battlefield, you may put a card an opponent owns from exile into that player's graveyard. If you do, target creature gets -3/-3 until end of turn.
3/2
Even if you don't get to process, this is still a pretty efficient 3-drop.