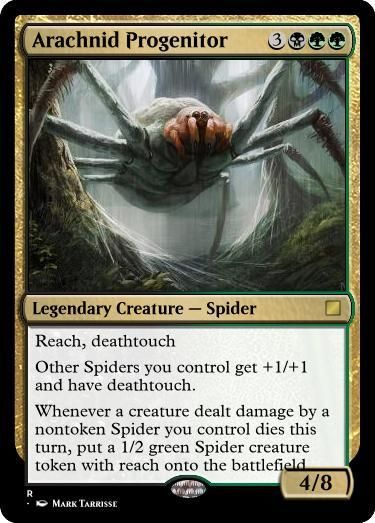 Arachnid Progenitor
3BGG
Legendary Creature - Spider
Reach, deathtouch
Other Spiders you control get +1/+1 and have deathtouch.
Whenever a creature dealt damage by a nontoken Spider you control dies, put a 1/2 green Spider creature token with reach onto the battlefield.
4/8
Designed this a while ago. Took this long to get an image for it.
Tried to design a Spider Tribal commander. Access to black to work with Nyx Weaver and Spider Spawning. The new Spider Fog works nicely with this card too.